One perfected product. Limani Sea Salt.
Family run business
Our family is from the Mani area of Greece born free and wild. We have a lengthy maritime, trading and farming history in this area keeping our families sustainable.
More About Us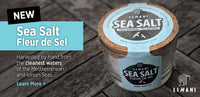 Why Limani Sea Salt (fleur de sel)?
Limani Sea Salt is sustainably sourced.
Limani Sea Salt flakes are carefully hand picked.
Limani Sea Salt is a fair trade and equal opportunity employer.
Limani Sea Salt is hand picked by the elders of the Mani region, by our grandmothers - a long standing tradition.
Limani Sea Salt is environmentally responsible - notice no plastic? Anywhere!
As seen on TIK TOK
@bbqbreak No better way to finish off 2022 with an incredible 'Thor Hammer'!! Thank you Rob @nossotalho_ourbutchershop for one of my best cooks ever!! This was my very first Thor Hammer and won't be my last!! For years I've been going to Nosso Talho - Our Butcher Shop and when your ready to explore one of the biggest, freshest of all meats with the best selection, prices and service you need to visit Rob and his team!! A family business for 48 years, providing not just meat but a full service deli counter, imported goods, fresh local produce, fish, portioned out or specialty cuts and frozen foods and much much more!! Thank you Team Nosso Talho as I can't wait to be back!! Visit www.NossoTalho.com it's where Quality MEATS Value!! @tedreader @limanifoods @traegergrills ♬ Dj Bella Ciao - Putri Fvnky
Testimonials
Taste and crunch, like our annual summer vacations in Greece - now I can make better Greek Salads and Lamp Chops!

J. Green
Reminded me of when I was young growing up in Mani Greece. My grandmother would hand pick the salt. Same amazing taste.

Nicoletta Levis
No reason to buy anything else. So natural and clean. Yes it costs more but you pay for quality. I use a pinch and WOW the taste.

Dimitrios Pantos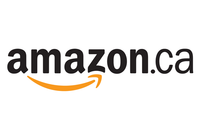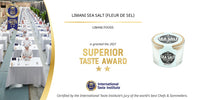 Grocery Stores - Want to Partner
Limani Sea Salt has been recently awarded by the International Taste Institute. This is the most prestigious judging for CPG food products globally.
We are looking to expand across Canada and the USA right now.
Reach back to us in our Contact section or the BLUE BUTTON just below to begin dialogue.
More products to come...
We are just getting started and our Yiayias have lots of energy & BIG WOODEN SPOONS to feed you all!
Food Brokers & Retail Operators only
Great Taste 2021
This gleaming white crystalline salt is a thing of beauty both visually and flavour wise. Pure, unadulterated and natural, it has a rounded saltiness that whilst subtle is far from shy and even edible on its own! We would love to have this in our kitchens...

Attractive even grains that sparkle in the bowl. They have a good, clean flavour with plenty of mineral elements. A lovely salt to enhance many foods.

... Guild of Fine Food,
The organisers of Great Taste - 2021 Judges Panel